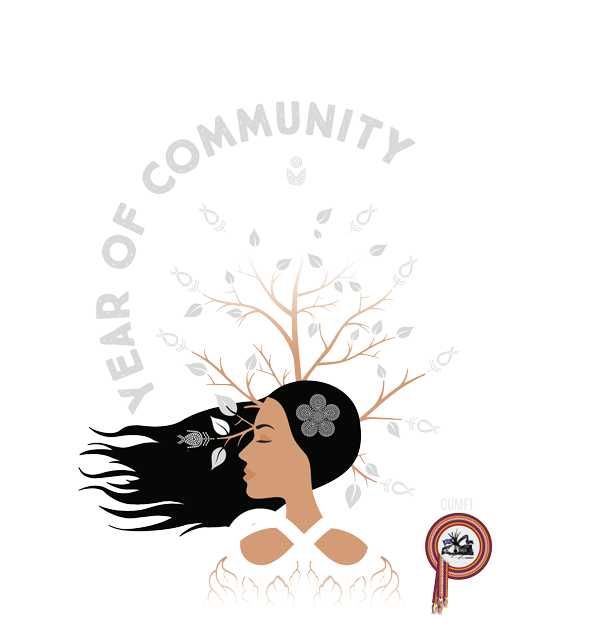 Celebrating 'Year of Community'
Welcome to the Art Auction Fundraiser.

If you are interested in purchasing tickets, please click the link below. Thank you!
2023 Agenda - Art Auction and Silent Auction Fundraiser Dinner (by ticket purchase only)

Live entertainment with DONNY PARENTEAU!

Auction items are listed below!

DATE & VENUE: Saturday, September 9, 2023, at the Saskatoon Western Development Museum in the Saskatchewan Hall

ATTENDING:

Please visit the registration table open at 5:00 PM

AUCTIONEER & HOST:

Michelle LeClair

VIEWING & SILENT AUCTION: 5:30 PM

METIS NATIONAL ANTHEM, WELCOMING REMARKS, BLESSING THE MEAL, DINNER:

6:00 PM
LIVE ENTERTAINMENT WITH DONNY PARENTEAU

LIVE AUCTION:

6:30 PM


BRIEF INTERMISSION:

7:30 PM (Last chance to bid on silent auction)


SILENT AUCTION CLOSES:

7:45 PM


SILENT AUCTION WINNERS ANNOUNCED:

8:00 PM
LIVE ENTERTAINMENT WITH DONNY PARENTEAU

Good evening and thank you for your support!
**winning payments can be made via cash, credit card, E-transfer, or cheque
CUMFI'S ART AUCTION AND DINNER FUNDRAISER!
All proceeds from our fundraiser go to CUMFI's children and elder's Christmas programs.

Many of the art pieces are for live auction and silent auction ~ There will be art, gift baskets, and more on our silent auction tables
, all viewable during the evening!

Thank you for your support and happy bidding!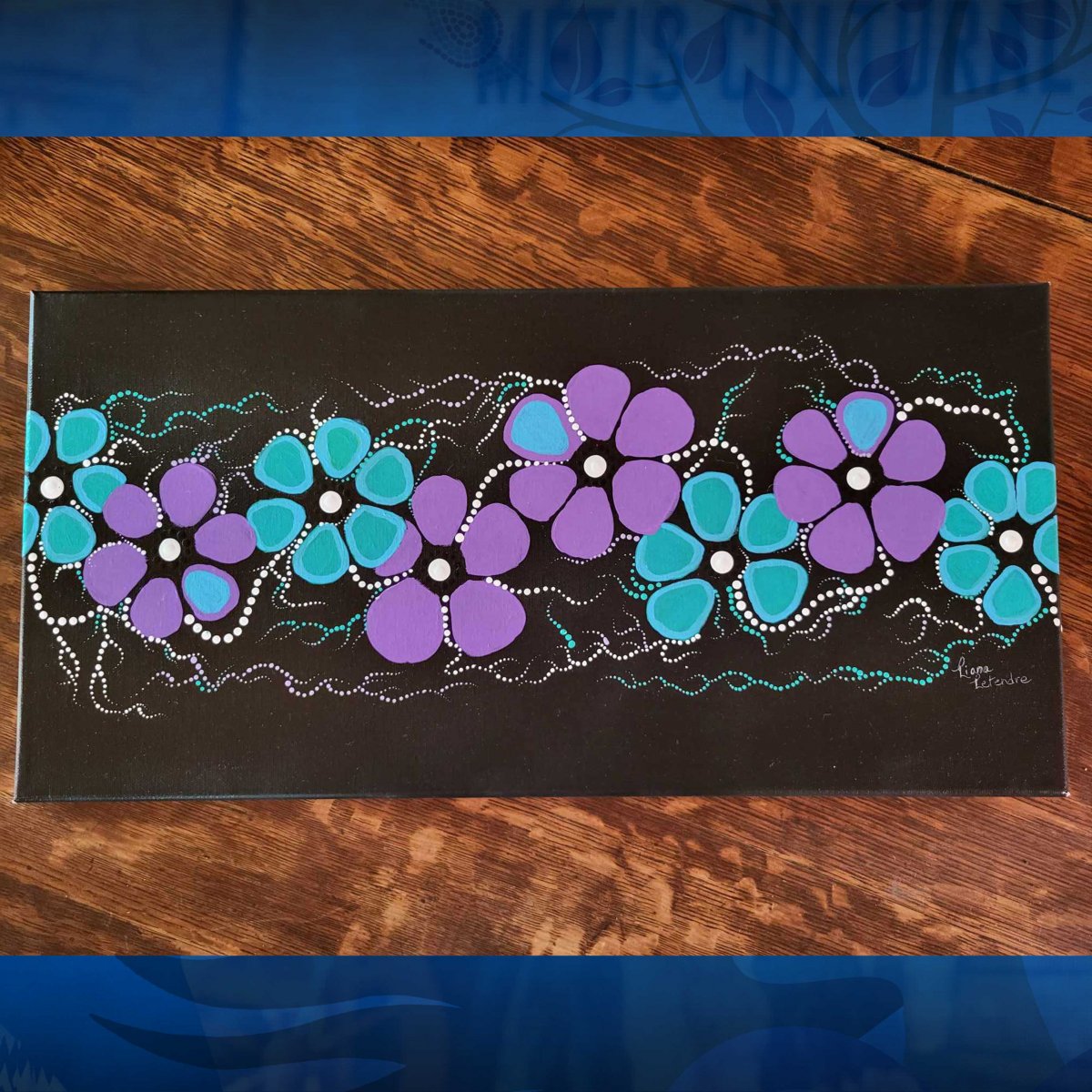 ARTIST: LIANA LETENDRE
Original Painting, acrylic on stretched canvas
Hello, my name is Liana Letendre, recently I have started to paint a series of my take on the traditional Mètis Flower beadwork by using the dot technique. My late father Mètis artist Henry Letendre is a huge inspiration for my artwork these days.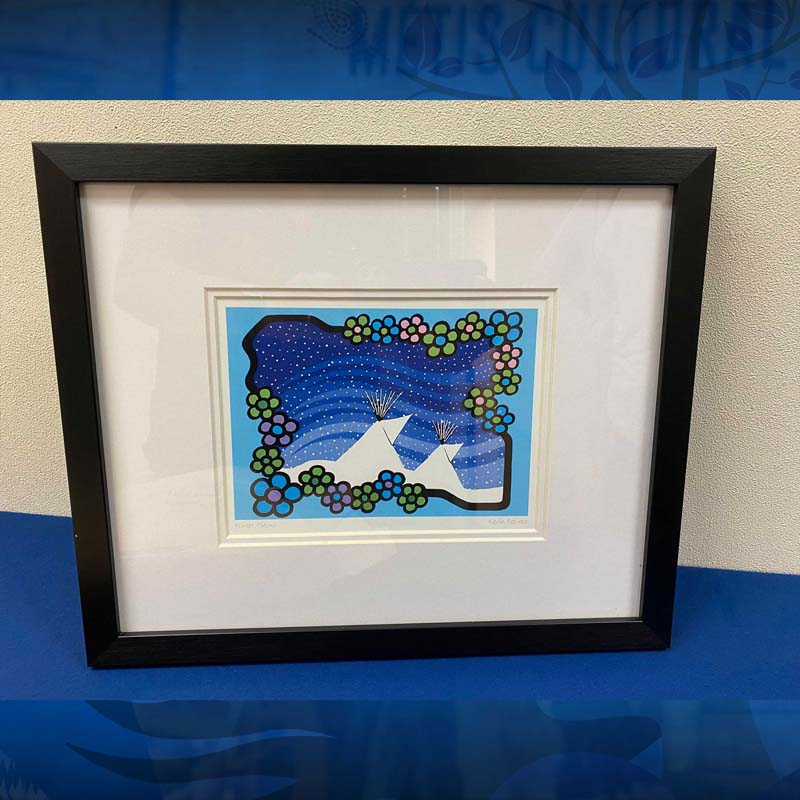 ARTIST: KEVIN PEE-ACE
When artist Kevin Pee-ace becomes engrossed in his work, he creates a piece that tells a story. Although Pee-ace has created works of art in the forms of sculpting and printmaking, his preference is acrylic on canvas. He prefers life-sized paintings to diminutive ones, which often come to life after numerous hours of visualizing and projecting.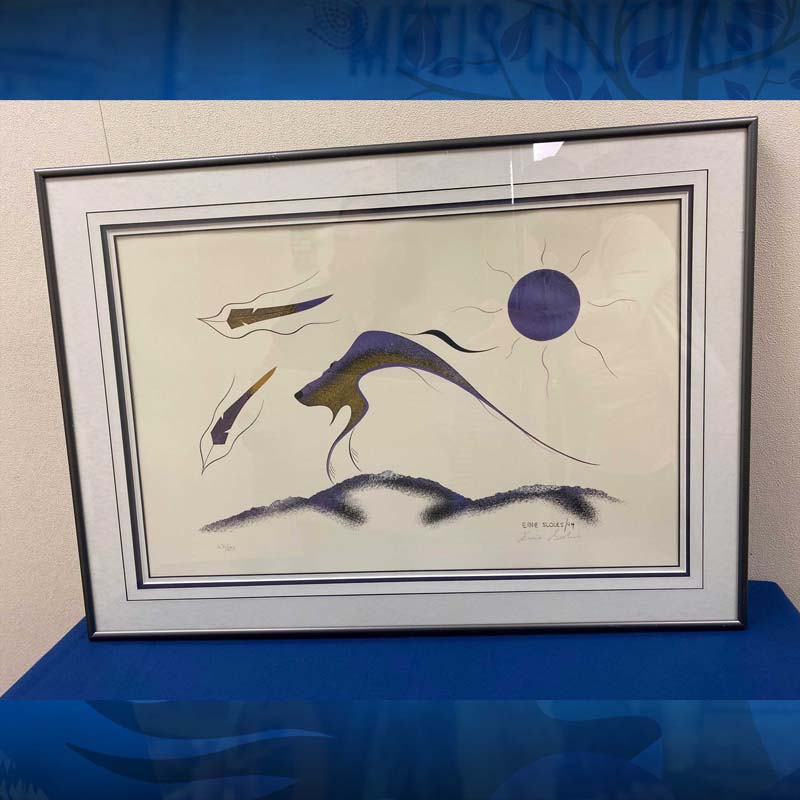 ARTIST: ERNIE SCOLES
Ernie Scoles is a member of the Barren Lands Indian Band. Born in Cumberland House Saskatchewan, Canada in 1962 he was raised in Northern Manitoba. There he developed a deep feeling for nature and wildlife, taking advantage of every opportunity to explore the woods, lakes and streams. Influenced by the late Isaac Bignell, his mentor and friend, Ernie's work in woodland imagery reflects his Cree heritage and is found in collections throughout Canada, United States, Europe and Asia.
ARTIST: TED VIEW
Ted View is an accomplished realist, whose work emphasizes the representation of living form. He has explored a number of media, producing large murals, acrylic paintings, watercolour paintings, graphite drawings, pen and ink pointillism, ceramic sculpture, and clay sculpture. His subjects are most often people, pets, and wildlife. "Since the age of four, when I first saw a professional artist at work, I knew that art was my calling." - Ted View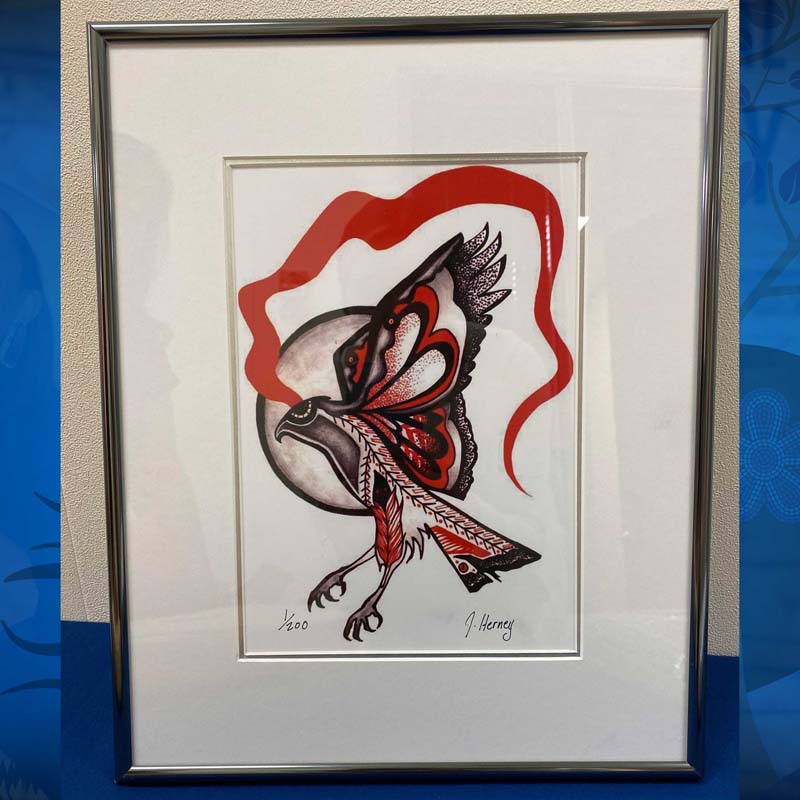 ARTIST: J. HERNEY
Limited Edition Print
Print 1/100 - Framed
No BIO provided with the donation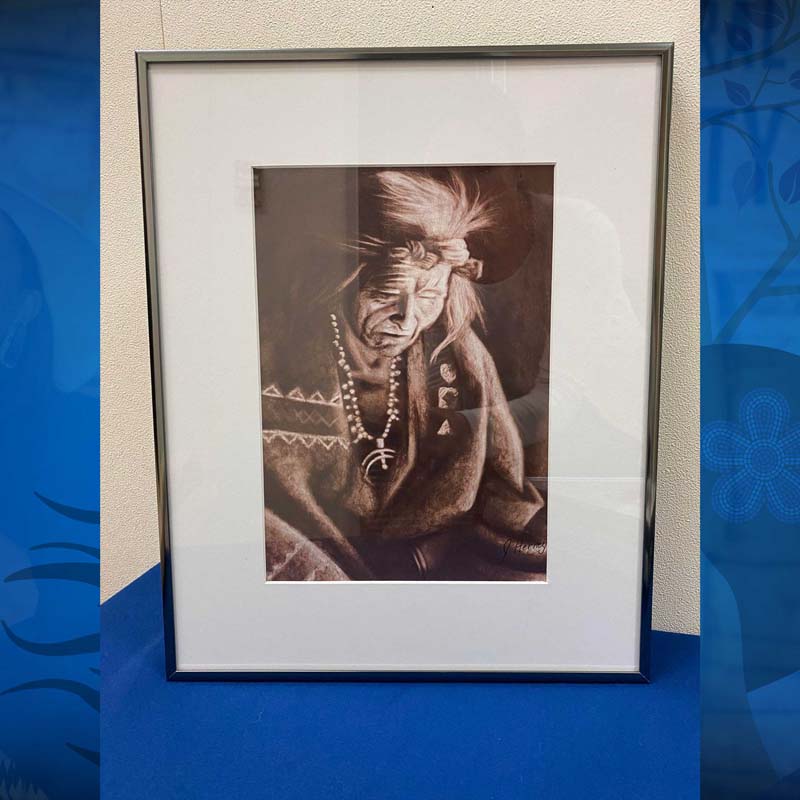 ARTIST: J. HERNEY
Print - Framed
No BIO provided with the donation
ARTIST: SIMONE MCLEOD
2 PIECES
Simone is a Cree - Ojibway artist born in Winnipeg, Manitoba, in 1962. She is a member of the James Smith Cree Nation in Saskatchewan. Her Ojibway name is "Earth Blanket" – all that covers the earth such as grass, flowers and trees.
Simone has been artistically motivated since the age of thirteen. She began by experimenting with various mediums, such as pencil, ink, charcoal and pastels. At that time, her subjects mainly consisted of human portraits and some wildlife. Simone did not pursue painting until much later in her life.Simone's work has been appreciated by international collectors from the Netherlands, Wales, Austria, France, Greece, South Africa, India, New Zealand, Japan as well as by local private and corporate collectors.
ARTIST: RON EWENIN-WAPEMOOSE
2 PIECES
Ron Ewenin-Wapemoose is a self -taught painter, painting traditional First Nation Culture, their traditions, values and beliefs. Originally from the Cowessess First Nation, Ewenin spent time in the residential school system and spent time in and out of correctional institutions. To break the cycle he started painting.
ARTIST: ANTHONY BEAR
I had a drawing published in Indian News magazine in 1967, I was 10 years old. I didn't start painting until 2010, which was spiritually influenced, inspired by a dream to paint the Female White Buffalo Calf Woman. And, I was owner/operator of VisionQuest Signs by Anthony Bear, 1995. I established Anthony Bear Art Project in 1985. My goals are to provide a service which will bring communities and cultures together, to address and support the work of the charitable and nonprofit sectors to raise funds for their cause, to help promote community businesses and organizations through fundraising efforts. And, I also want to inspire and to motivate the young Aboriginal people with the potential to become inspiring artists as I have, to dream more, to learn more, do more and to become more. To become future leaders of their communities.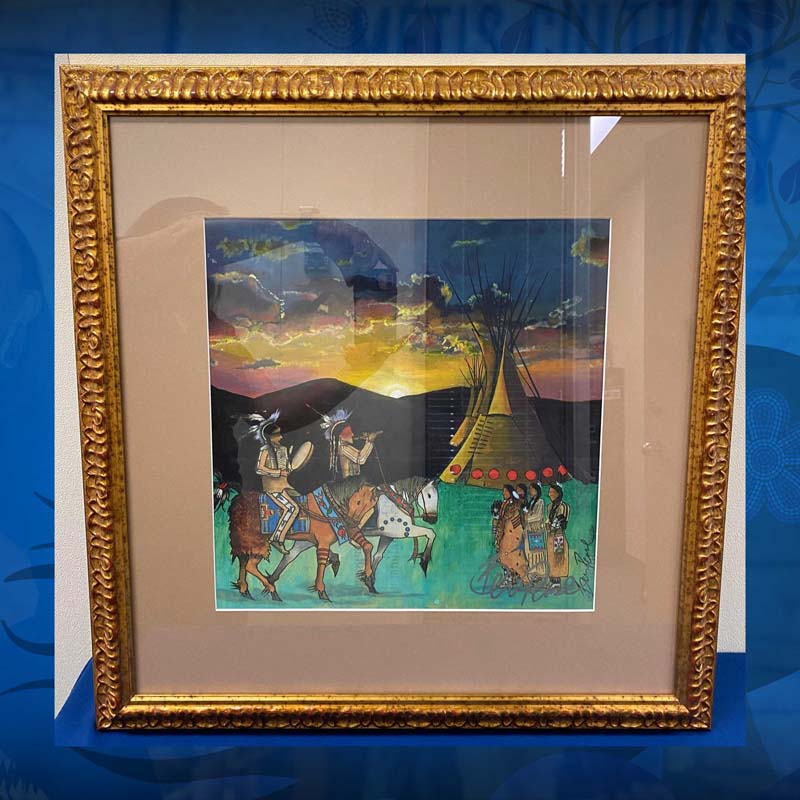 ARTIST: Ben R.
No BIO provided with the donation
LOUIS RIEL SPONSORS
Thank you to all our Métis Cultural Days sponsors!
Without your help, this event would not be possible.


Saskatoon Community Foundation

Sask Culture funded by Sask Lotteries
In the spirit of reconciliation.
The Métis Cultural Days will play host to community participation, awareness and engagement in Métis Arts, Culture and History.