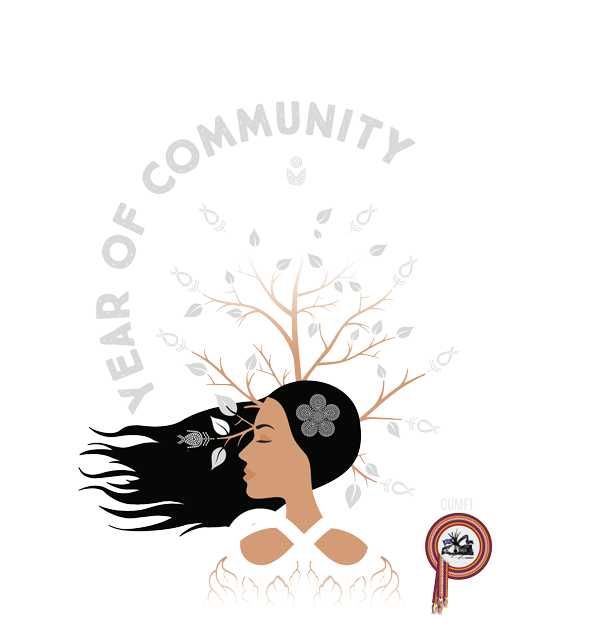 This year's theme:
'Year of Community'
in the spirit of reconciliation
Saskatoon's Métis Cultural Days is back for its sixth year and will be held September 7 - 10, 2023. We invite people of all ages, cultural backgrounds, and abilities to come together and learn about Métis Culture and Arts and to celebrate the strength and vibrancy of our community.
2018 recipient of the Aboriginal Tourism Award.
Métis Cultural Days Schedule for 2023
PRINTED COPIES W/ A VENUE EVENT MAP WILL BE AVAILABLE AT OUR INFORMATION DESK
Western Development Museum (WDM) - Saskatoon - 2610 Lorne Ave
Celebrate with us!SCHEDULE BY DAY & TIME
Kayas Stage is located at the end of Boomtown Street and the Métis Stage is located in Saskatchewan Hall
Please note that the lineup may change in the event of unforeseen circumstances.
FRIDAY
4:00 Aurora Wolfe (Kayas Stage)
4:30 Erroll Kinistino (Kayas Stage)
5:00 Aren Okemaysim (Kayas Stage)
5:30 Raven Reid (Kayas Stage)
4:00-6:00 In-person Jigging competition registration (Métis Stage - Saskatchewan Hall)
6:00 Dwayne Favel, Maureen Belanger, Courtney Dawn, JJ Lavallee, Qu'Appelle Valley Dancers, Just the Boyz (Métis Stage)
Métis Market open from – 4:00 to 8:00

SATURDAY
10:00 Opening Ceremonies (Kayas Stage)
10:15 JJ Lavallee (Kayas Stage)
10:50 Brandi & Mo Tourand (Kayas Stage)
11:30 Krystle Pederson (Kayas Stage)
11:30 Qu'Appelle Valley Dancers, JJ Lavallee, Lucas Welsh (Métis Stage)
12:00 Celebrity Neckbone Eating Contest (Métis Stage)
12:30 Ovide Pilon (Kayas Stage)
1:00 Andrina Turenne (Kayas Stage)
1:50 Pelletier Family Band Fred, Sheila, Clinton & Oscar (Kayas Stage)
2:40 Qu,Appelle Valley Dancers with JJ Lavallee & Lucas Welsh (Kayas Stage)
3:30 Fiddle Finale: Just the Boyz, JJ Lavallee, Lucas Welsh, Joseph Desjarlais, Jeremy Corrigal, Fred Pelletier (Kayas Stage)
Métis Market open from – 10:00 to 8:00
10:00-4:30 History Scavenger Hunt
Details

SATURDAY ONLY - MÉTIS VILLAGE (11-11:45, 1-1:45, 2-2:45, 3-3:45)
Bannock on a Stick with Sandy Smokeyday (Outdoors)
King and Queen Trappers with Felix Merasty and Clarissa Daneilson (Outdoors)
Michif Bingo with Louise Oelke (Indoors)
Elder's Stories with Marlene Conron and Nora Cummings (Indoors)
Life Before Residential School Show & Tell (Indoors)
Michif Language with Jennifer Altenberg (Indoors)
Nutrien Seed Survivor (Outdoors)
Children's Face painting (Outdoors)
EVENING SATURDAY (Métis Stage 5:30-8:00)
CUMFI's Art Auction Fundraiser and Gala Dinner
SOLD OUT! Thank you for your support!
Please see the registration table to sign in.
Auctioneer Michelle LeClair VP MN-S
Performances by JJ Lavallee and Donny Parenteau
SUNDAY
8:00-10:00 FREE Pancake Breakfast
9:00 Kokum Ernestine and Alphonse (Kayas Stage)
9:30 On Kayas Stage TBA
10:00 Interfaith Service with Jay Lawrence (Kayas Stage)
10:15 Lucas Welsh (Kayas Stage)
10:45 Ukrainian Performers (Kayas Stage)
11:45 JJ Lavallee (Kayas Stage)
12:00 Open Stage with Just the Boyz as Back up - 2 songs per person/group limit (Kayas Stage)
2:45 CLOSE OF MCD
Métis Market open from – 9:00 to 2:45
A CHANCE TO WIN AT mETIS cULTURAL dAY!
Find Métis Settlements (find Métis Aysinowak Kayas ohci)
History Scavenger Hunt

LOUIS RIEL SPONSORS
Thank you to all our sponsors and partners!
Without your help, this event would not be possible.


Saskatoon Community Foundation

Sask Culture funded by Sask Lotteries
PLAN YOUR VISIT TO CUMFI'S MÉTIS CULTURAL DAYS
There is so much to do and see at CUMFI's Métis Cultural Days. Here are some tips to help you plan your visit!
Bring a blanket, jacket, or something warm during the outdoor events.
Bring a lawn chair if you prefer not to sit in the riser seating we will have provided
We know we are going to have SUNSHINE – but in the event it starts to sprinkle you may want to bring an umbrella or raincoat.
We will have golf carts for people with mobile issues that need a ride to and from the outdoor events to the WDM building
There is plenty of parking and if you need assistance getting from your vehicle to the entrance, we will have a roaming golf cart to pick you up!

The MN-S Registry will be set up for you to submit your Citizenship forms so bring your I.D. and they will help you with the rest.

Jigging Competition
We are now taking pre-registration for our jigging competition! Join us on Friday, September 9th from 4 pm to 10 pm for our jigging competition and family dance!
You can also register in person from 4-6 pm on Friday.

In the spirit of reconciliation.
The Métis Cultural Days will play host to community participation, awareness and engagement in Métis Arts, Culture and History.