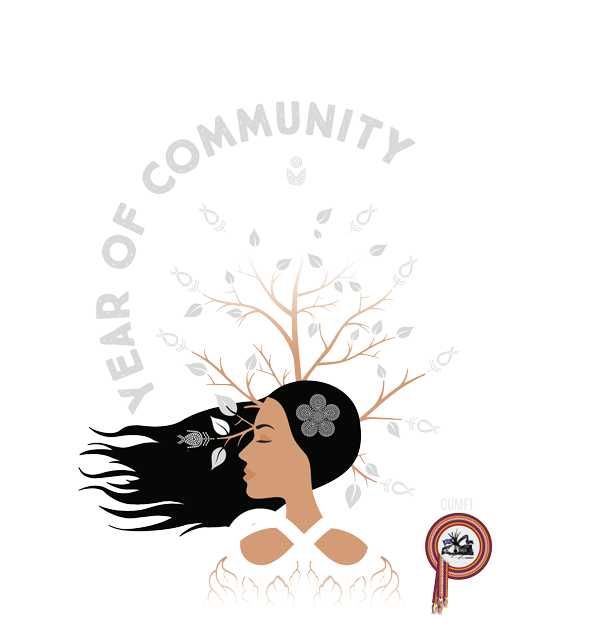 Year of Community
in the spirit of reconciliation
6th annual Métis Cultural Days hosted by Central Urban Métis Federation Inc. We invite your class to participate! We have set aside Thursday, September 7 and Friday September 8 during the day for our DAY OF LEARNING.

Dear Educators
We would like to invite your School to participate in our 6th annual Métis Cultural Days hosted by Central Urban Métis Federation Inc. The event will be held at the Western Development Museum in Saskatoon, Saskatchewan, on September 7-10, 2023. The Committee is excited to announce a second education day has been added. We have had a great response each year for the day of learning and have had to start waiting lists. We are hoping the additional day will alleviate this. We have set aside Thursday, September 7, for the Greater Saskatoon Catholic Schools and Friday, September 8, for the Saskatoon Public Schools, as the days of learning, experiencing, and celebrating this year's theme 'Year of Community'.
This invitation is open to grade 4 and 5 to align with Saskatchewan grade 4 and 5 social studies curriculum guideline. We have tailored our workshops and presentations to include more "hands on" learning while still following any health and regulation guidelines. If your school is going to be participating, can you please complete the online registration form as soon as possible and we can then start our planning and scheduling process, thank you. We are aware the number of students in your class will change by the actual date of the event. The cost is
FREE!!!!

You will be able to choose the AM sessions (10:00 AM to 11:30 AM) or the PM sessions (12:30 PM to 2:00 PM). You will be required to provide your own transportation to and from the event. There will be hotdogs,
chips and drink box provided to you
. Please note: If there is anyone requiring Halal you will be able to let us know on the online form. During lunch time you will all have the opportunity to eat together in your group.
We would love to see your school come out and visit us. There will be presentations, games, and demonstrations. There will be many Métis elders and Cultural Knowledge keepers that will be present to answer or assist with any questions and or stories.
We sincerely hope to see you there and ekosi tuma (that's all for now).
If you have any questions about the registration process or the logistics of the day of the program, please contact Courtney Tuck-Goetz, the Education & Public Programs Coordinator for the WDM Saskatoon at:
ctuck@wdm.ca
or Cort Dogniez at
cortdogniez@hotmail.com
We look forward to the involvement of all students across the province!
In the spirit of reconciliation.
The Métis Cultural Days will play host to community participation, awareness and engagement in Métis Arts, Culture and History.