HAPPINESS
IS GIVING
WELCOME TO OUR VIRTUAL 'LIVE' ART AUCTION
Our annual fundraising art auction will be held virtually through our Metis Cultural Days Art Auction website page and final bidding will be streamed live on September 11th!
Bid online now!
You can view ALL artwork and silent auction items, in person, on Saturday, September 11, 2021, in the Saskatchewan Hall at the Saskatoon WDM from 10:30 am to 3:00 pm before our live broadcast at 6:00 pm to 8:00 pm on our facebook page @metisdays. (admission is FREE).
This year we will be honouring "The Year Of The Elder". 100% of the proceeds from this fundraising event go to support the programs for Families & Children residing in CUMFI's Supported Living Homes.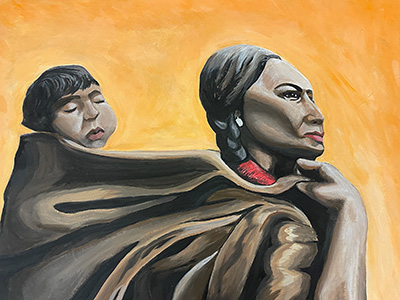 Browse Art Auction Listings
THANK YOU TO OUR ART AUCTION SPONSORS