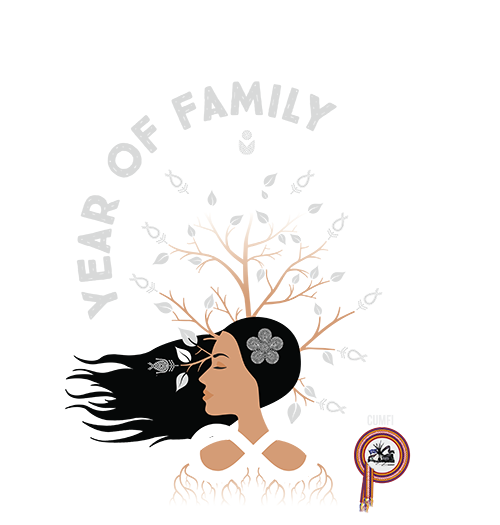 Please welcome our Entertainment

Time and day for each performer will be announced closer to the event date.

Welcome to our 2022 host's for CUMFI'S Métis Cultural Days

Performers will be added as they are confirmed. Please bookmark this page and check back frequently!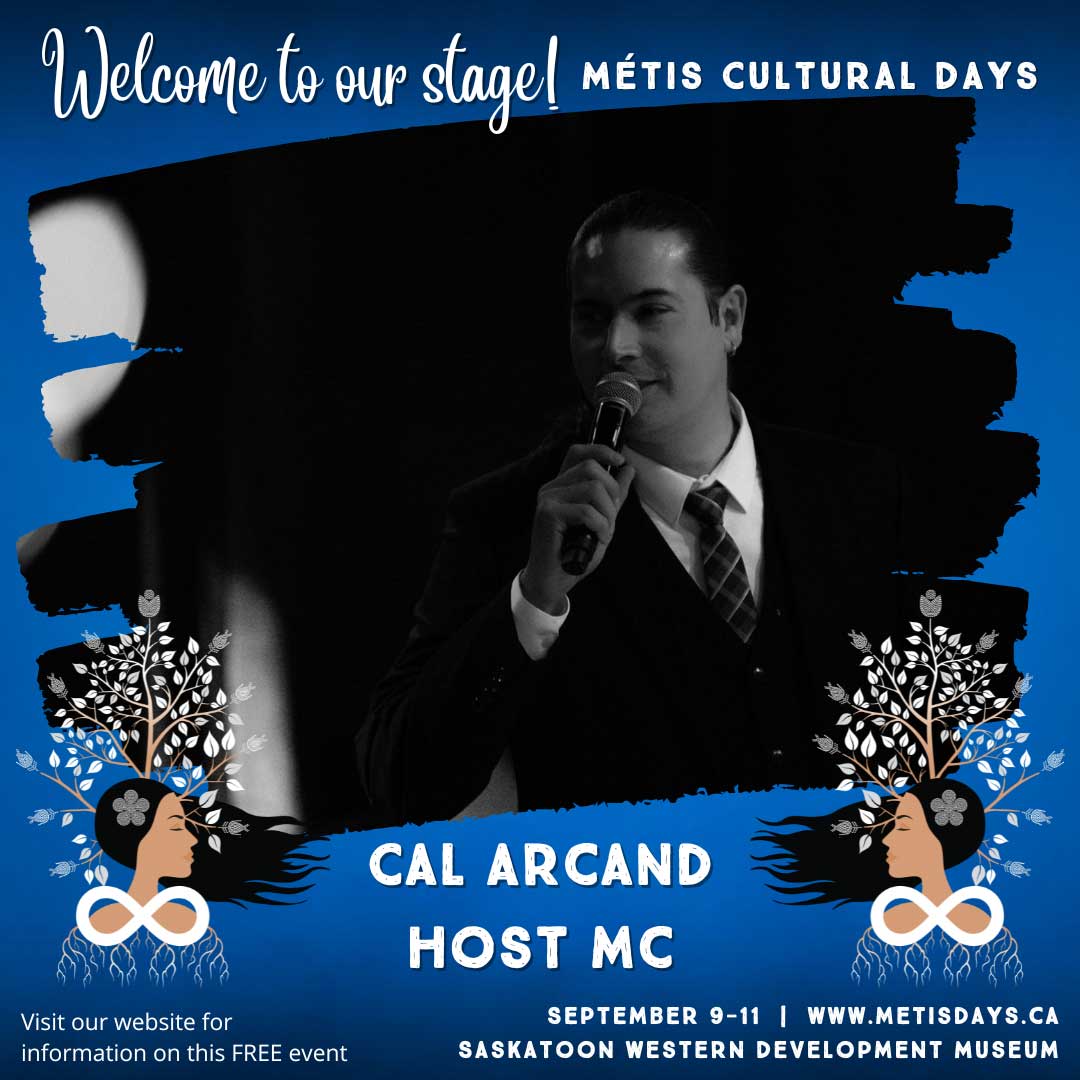 Host - Cal Arcand

Cal Arcand is originally from the Muskeg Lake Cree Nation and makes his home in Big River. He is a master of ceremonies for many different events including sporting, musical and cultural gatherings.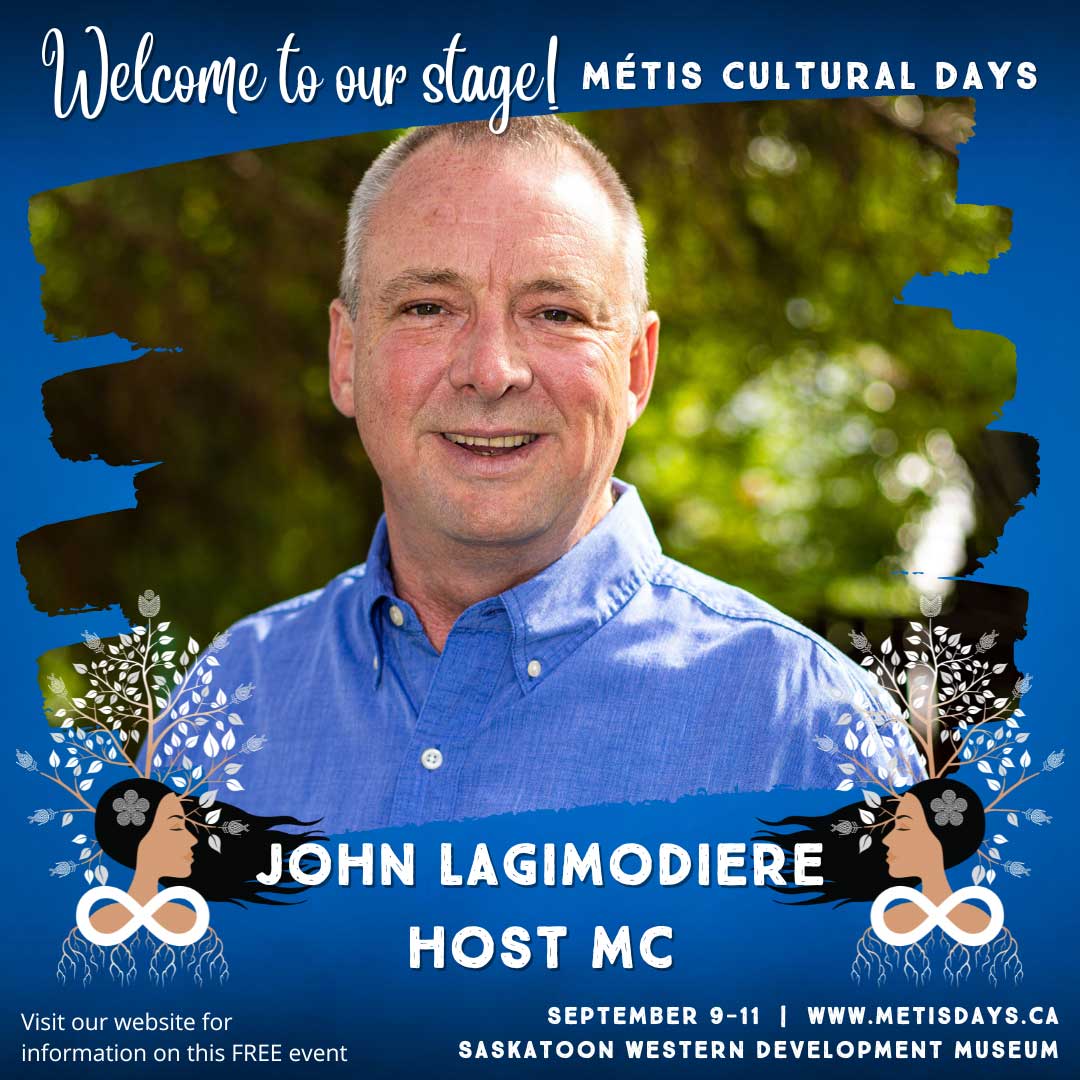 Host - John Lagimodiere

John Lagimodiere is a dedicated community builder and entrepreneur. President of ACS Aboriginal Consulting Services, he has been delivering Indigenous awareness seminars since 1997 while he built a 25-year career in the media as Editor/Publisher of Eagle Feather News. His Métis roots are in the Red River, and he is a citizen of the Métis Nation-Saskatchewan. He is also terrified of Cal Arcand.
Welcome to 2022 CUMFI'S Métis Cultural Days Stage

Performers will be added as they are confirmed. Please bookmark this page and check back frequently!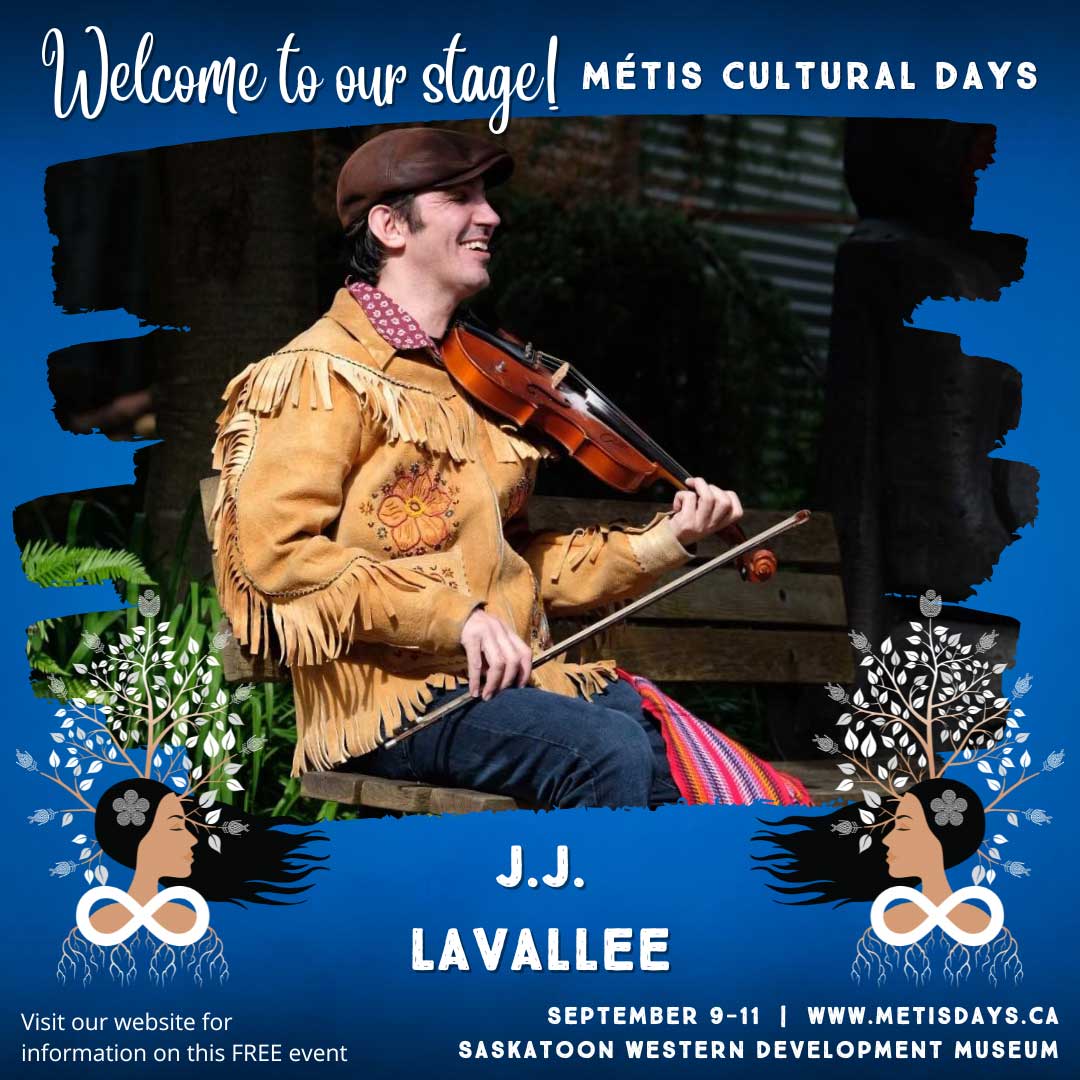 J.J. Lavallee

J.J. Lavallee is a Multi-award winning, multi-instrumentalist artist.

For the last 10+ years in BC living and working on traditional territories all over the Provence. He continues to write and perform his music wherever and whenever he can.

He is currently in the studio working on not only his 4th album. Being an energetic Métis fiddle player, and a soulful, straight from the heart songwriter, he cannot wait to share his latest works with new and old audiences in the province, country, and beyond.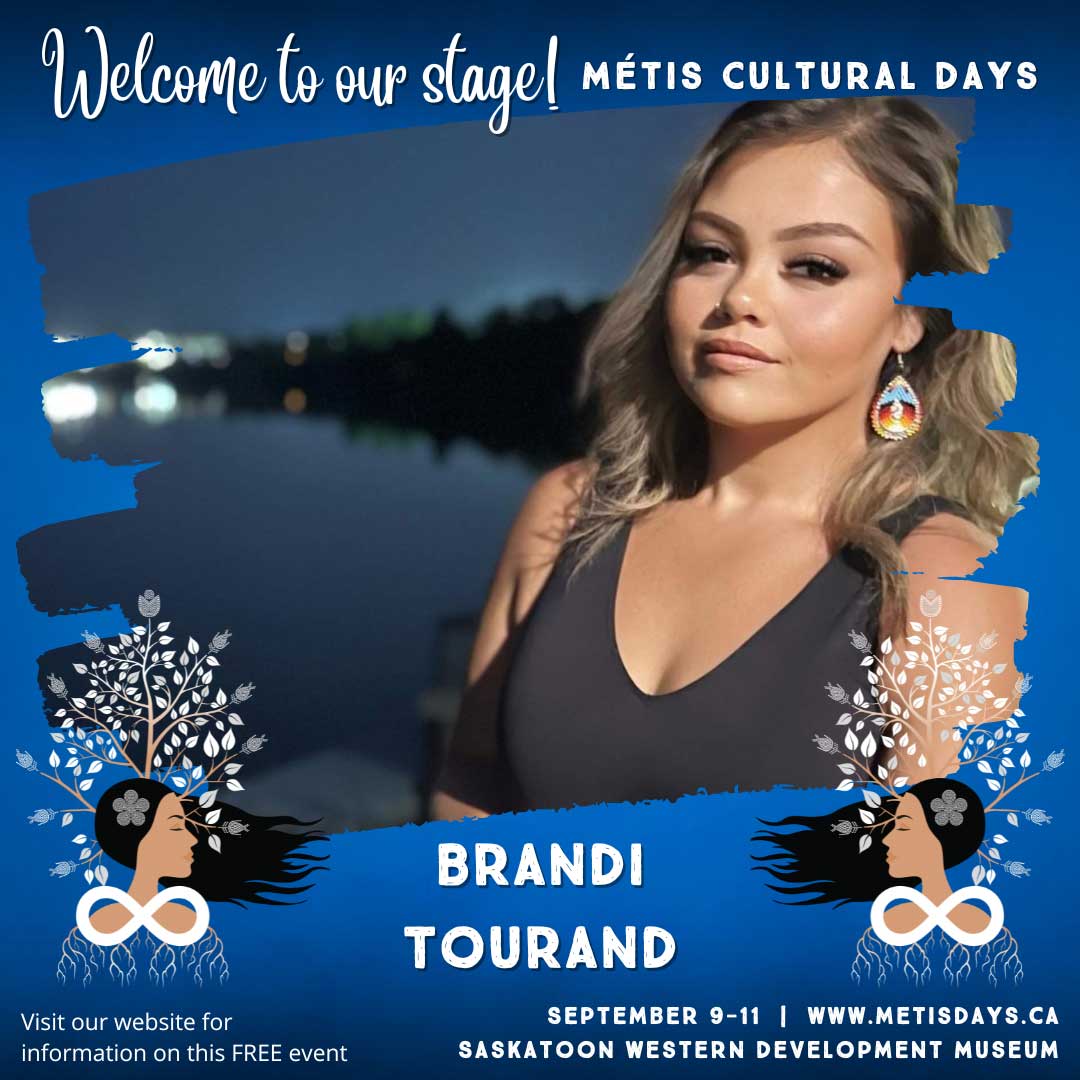 Brandi Tourand
Brandi Tourand is a Métis singer/song writer born and raised in Saskatoon. She is a wife, a mother of 5, and a full-time undergraduate student at the U of S, currently working towards earning her Bachelor of Education. Her aspirations are to become a teacher, and to utilize her voice to advocate and represent our Métis and Indigenous community.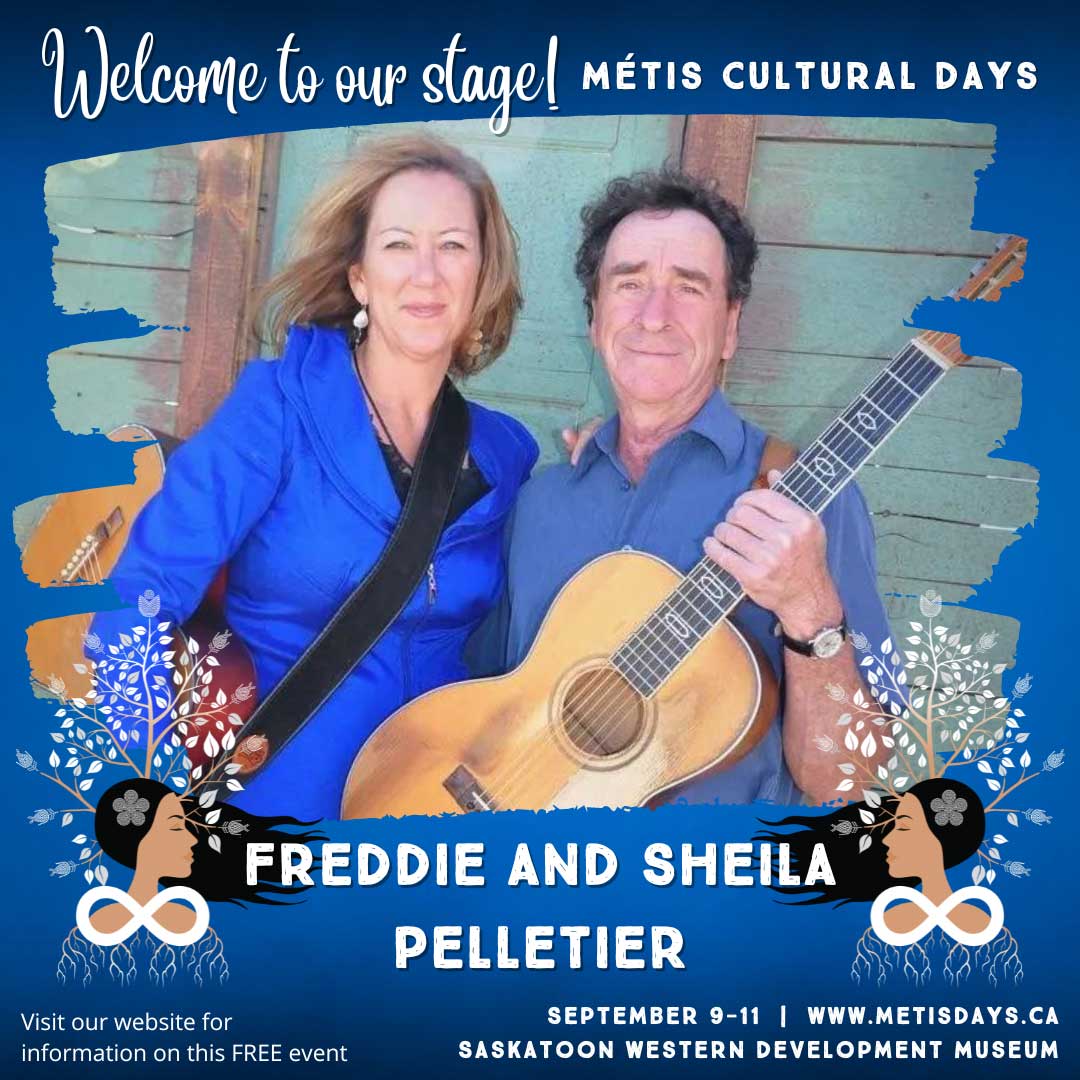 Freddie and Sheila Pelletier

Freddie and Sheila Pelletier, from Birch Hills, SK have been performing together for 29 years. Freddie has played music professionally since 1969, played guitar for Ferlin Husky and toured extensively with singer-songwriter, Ian Tyson. Together Freddie and Sheila created the Pelletier Guitar and Music Camp that operated for 12 years. They have spent the past 20 years performing across the southern USA and when they're home they perform across western Canada for any event you can imagine.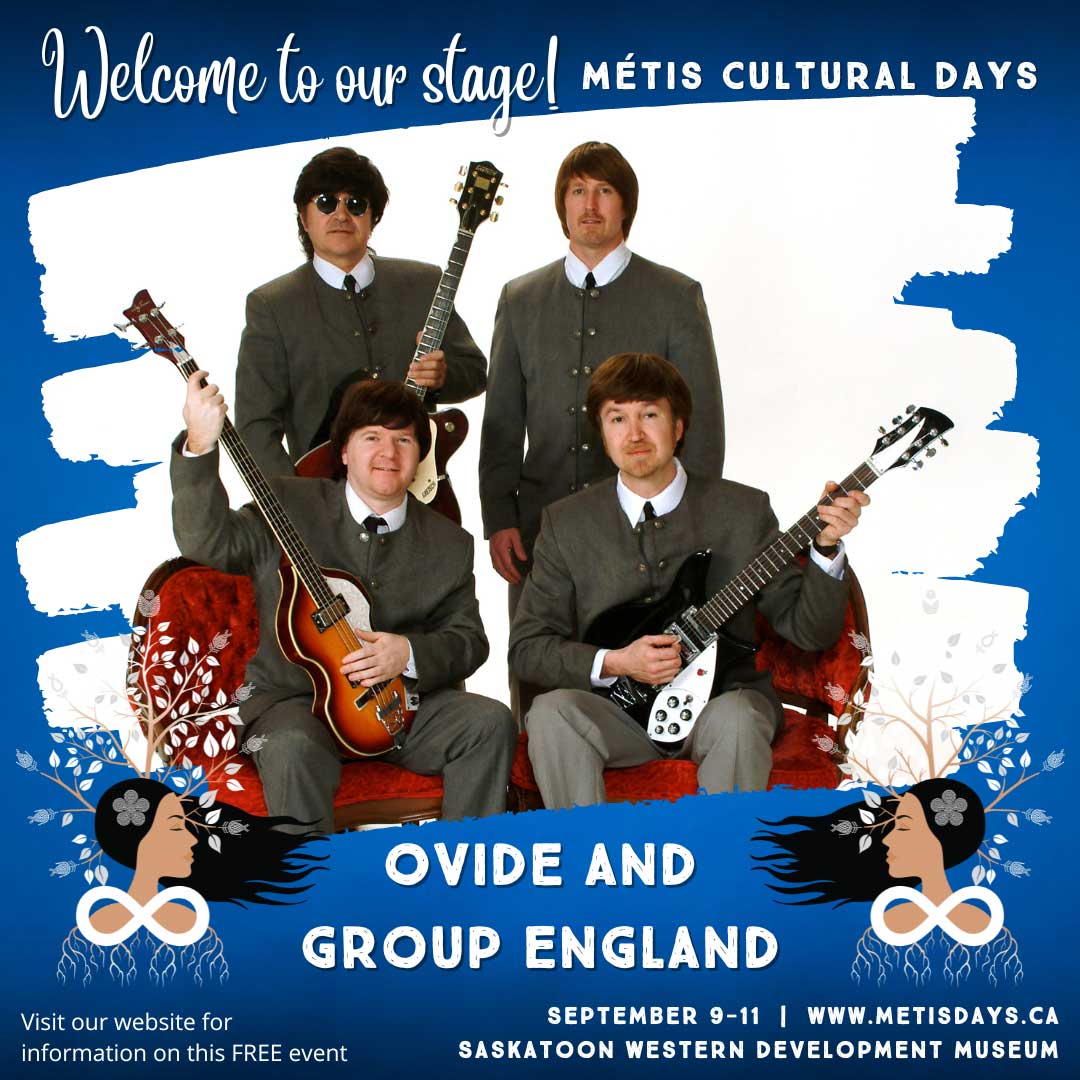 Ovide and Group England
I've travelled across Canada with a Beatles tribute band called Liverpool for 13 years..plus all casinos in Sask. Alberta, Langley BC, plus Corporate gigs all over. Two Videos which got some attention, called 'Across the Nation' and 'Lets all reach out', you'll find on YouTube under Ovide Pilon. Played Craven in 1991, 1993. Played guitar for Paul Revere and the Raiders in 1990. Toured with Buddy Knox. Opened up for Billy Joe Royal, Southern pacific, Nazareth, and the list goes on playing with the big boys.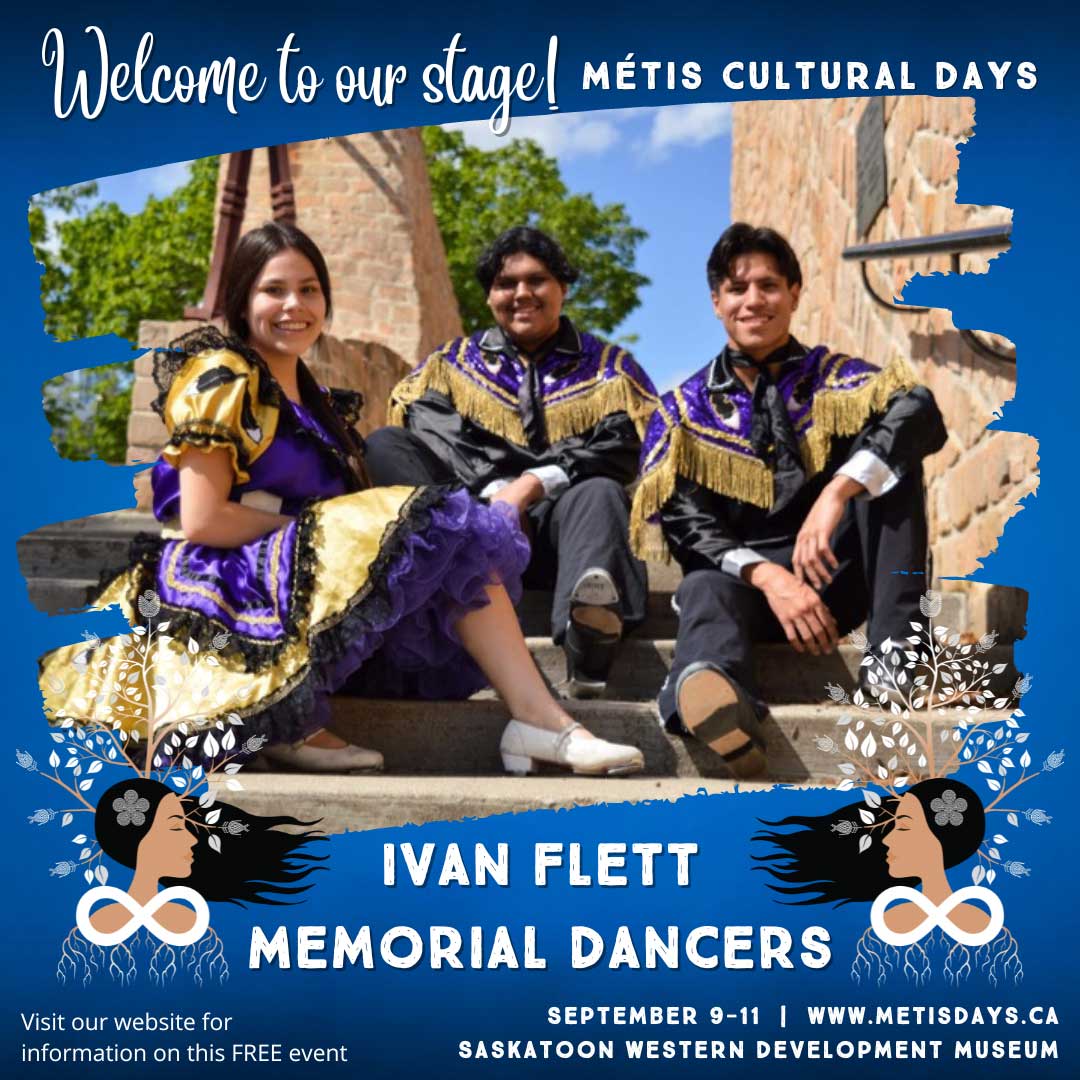 Ivan Flett Memorial Dancers
Ivan Flett Memorial Dancers are three siblings from Winnipeg, Manitoba who share a passion for dance, not just any dance, it's all about the Red River Jig! Their main focus is to attract youth through the rhythm and style of the hip hop jig. They hope to motivate and inspire people of all ages, and bring awareness that their culture is going strong and continues to be ambitious with this dance and music.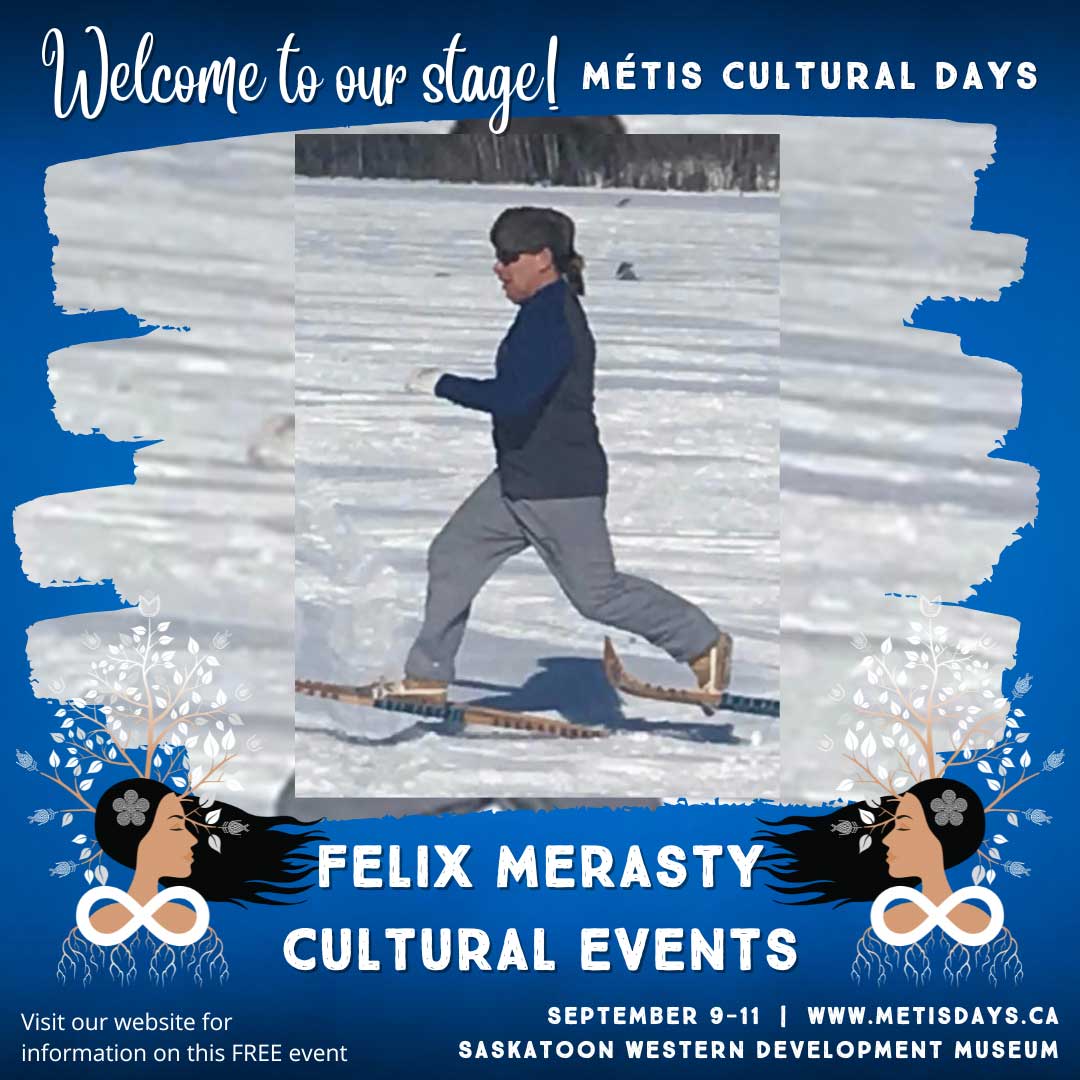 King Trapper: Felix Merasty

This picture is when I competed st a 40 plus king trapper event in Stanley Mission! I have competed in wuite a few winter and summer events pertaining to Michif culture and trapper events! Events like snowshoeing, trap setting, portage events, etc! In the 70's I competed in flour packing when it was very popular in Norhern Saskatchewan!! My biggest win was packing 770 pounds of flour! At that time I weighed approximately 165 pounds! My late mother had lots of flour for bannock , fry bannock and other baking because as the winner i took home almost 800 pounds of flour! These days i still compete but mostly in demonstrations , teaching and smaller family style events!! Cultural and trapper events are very important to Michif culture as it has been a part of our Métis way of life! A story told to me was that trappers would get together after a winter of trapping and being isolated in their traplines! They would challenge each other in strong man competitions! One event told to me was cracking of a beaver tibia bone ! Only a few strong men could break it bare handed! I look forward to this year's CUMFI's Métis Cultural Days!!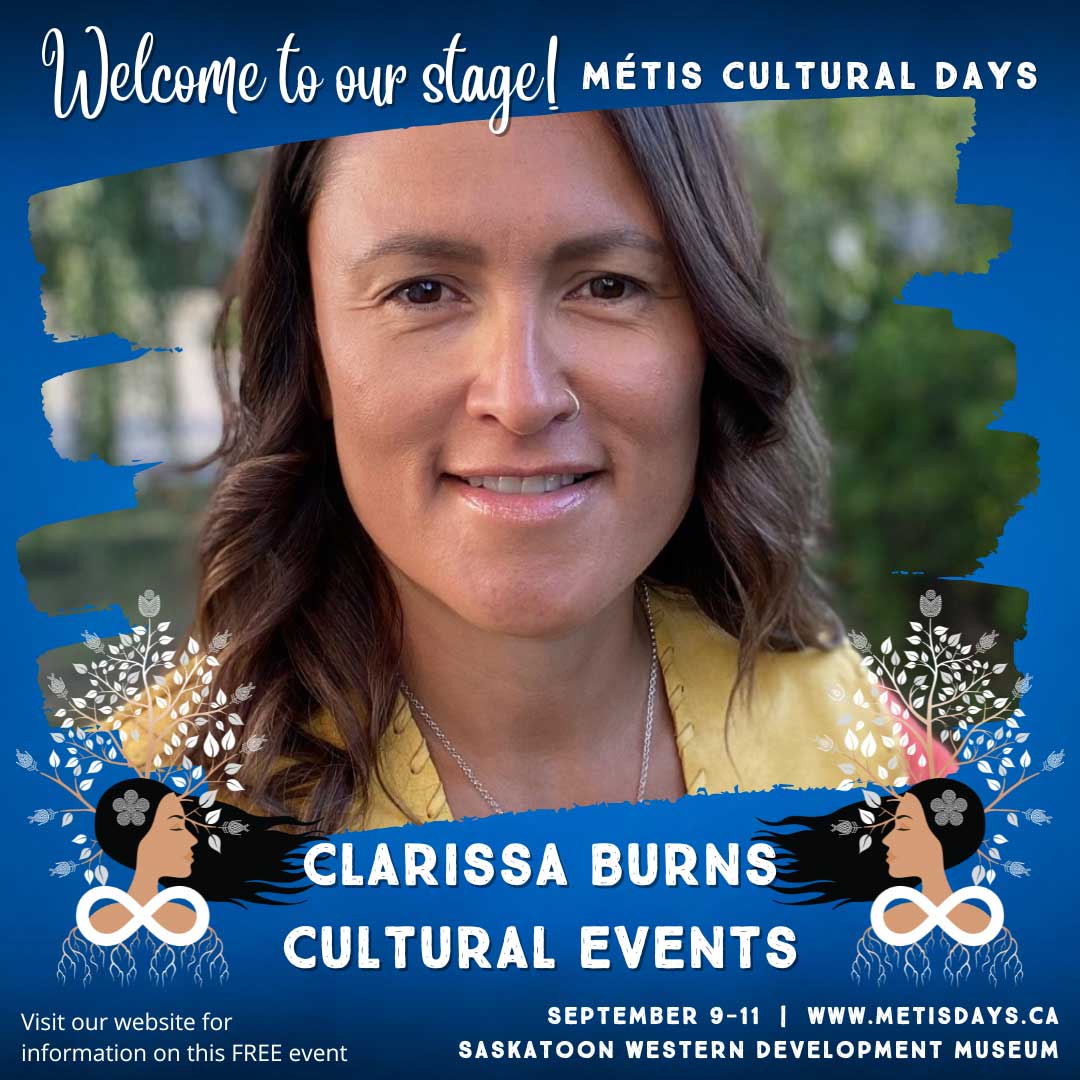 Queen Trapper: Clarissa Burns
Taanishi, tansi and welcome to Cumfi Metis Days! My name is Clarissa Burns and I am proud indigenous woman and mother of 3. My roots are both Cree and Metis, from James Smith and Cumberland House, SK and Opaskwayak, MB. I have years of experience in competing in cultural events and I am honored and thankful to be able to share and display my experiences with you! I encourage everyone to come out, ask questions and join in on the learning and enjoyment! Ekosi/maarsii!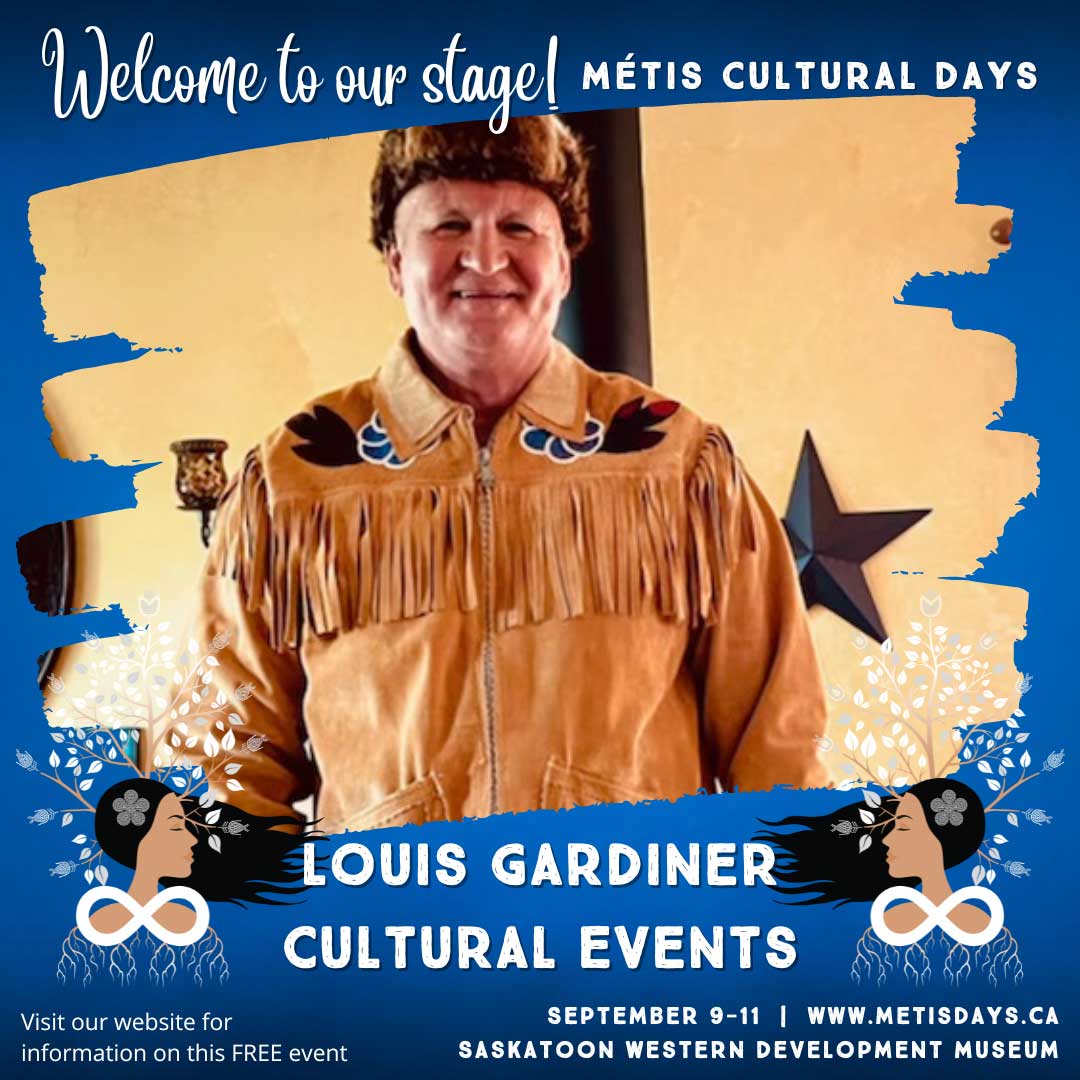 King Trapper: Louis Gardiner

Born and raised in the historic Métis of Ile a la Crosse, founded in 1776. Parents were Traditional Users who survived off the land by trapping and fishing. l'm carrying the tradition by demonstrating and hosting cultural events related to our culture. Batoche Champ in 2010 - Cultural Events.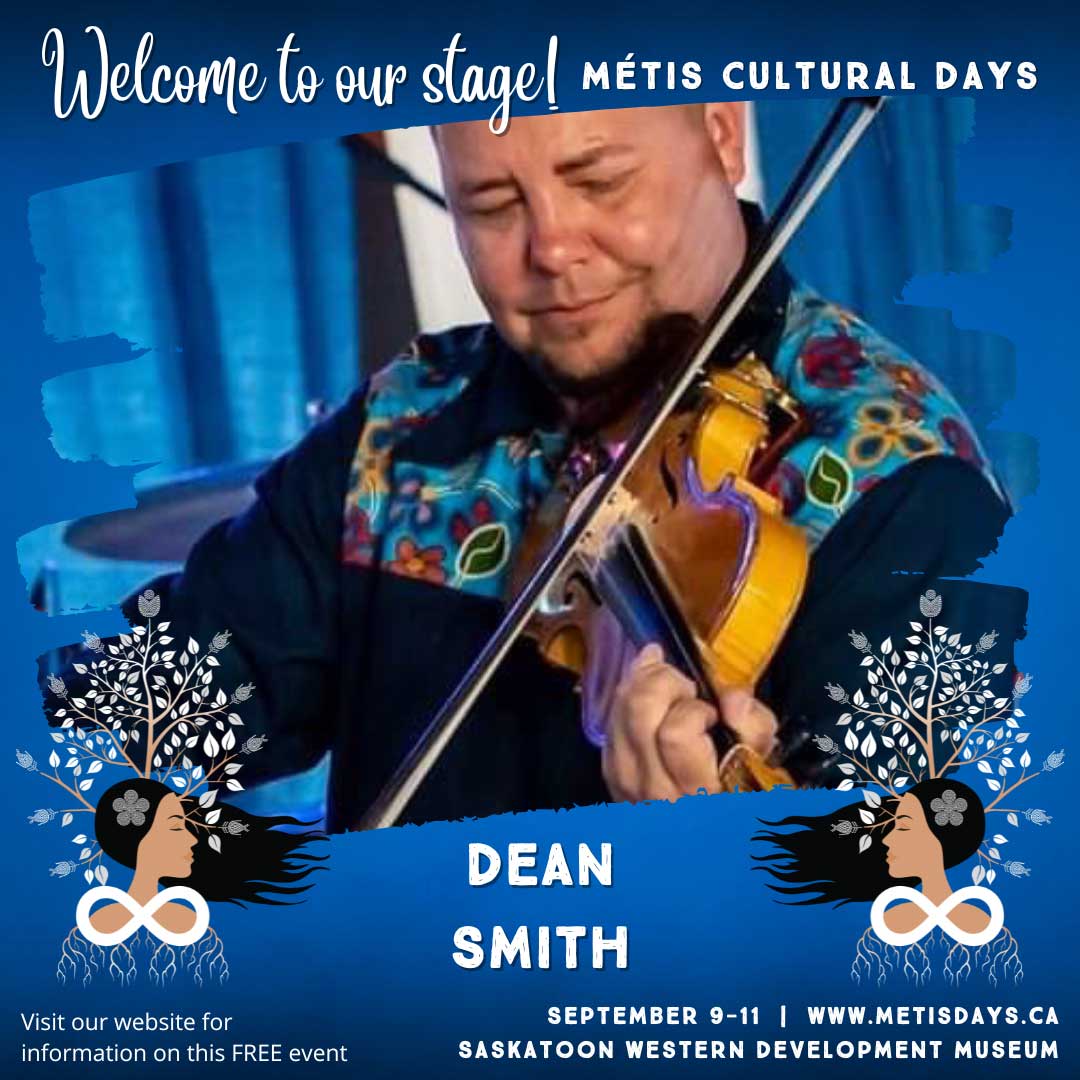 Dean Smith

Dean Smith is a Métis fiddle player from Prince Albert, Saskatchewan and has played for many old time dances and Square dance groups. Dean currently has his own band called the Dean Smith band and one recording called Old Tyme Fiddle Favourites.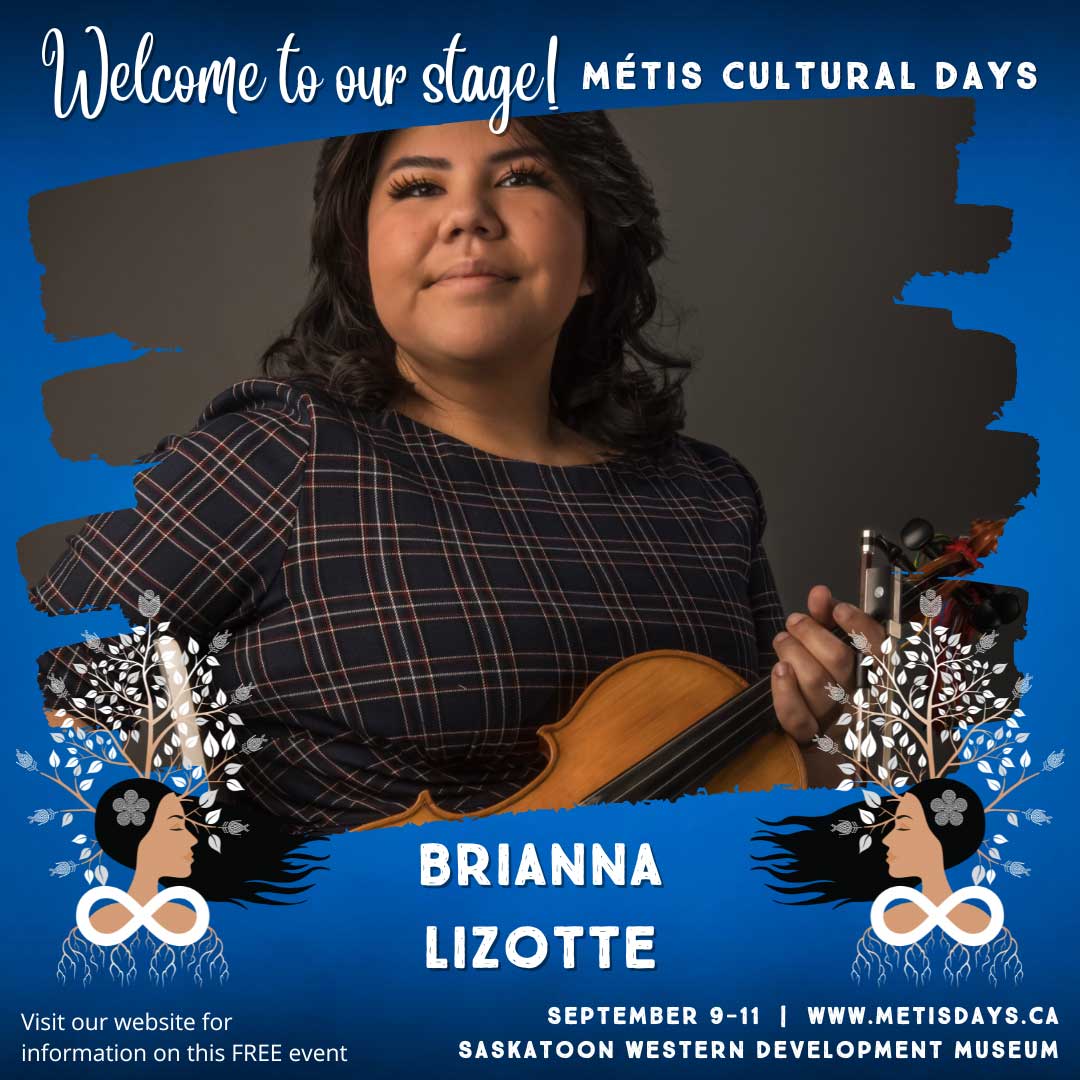 Brianna Lizotte
Brianna Lizotte is a fiddle player from Sylvan Lake Alberta. She is currently in her fourth year at MacEwan University where she explores the world of jazz and contemporary music, but her heart lies in the Métis style and old time fiddle tunes she was raised with. She grew up in a household where music was played, whether it was from home videos or kitchen parties. At the age of 10, most of the musicians in her family passed away, so she took it upon herself to keep the music alive. This has led her to many amazing opportunities like playing on TSN for the Canada Winter Games grand opening in 2019 and traveling to Rome to support the Metis delegates during their meetings with the Pope.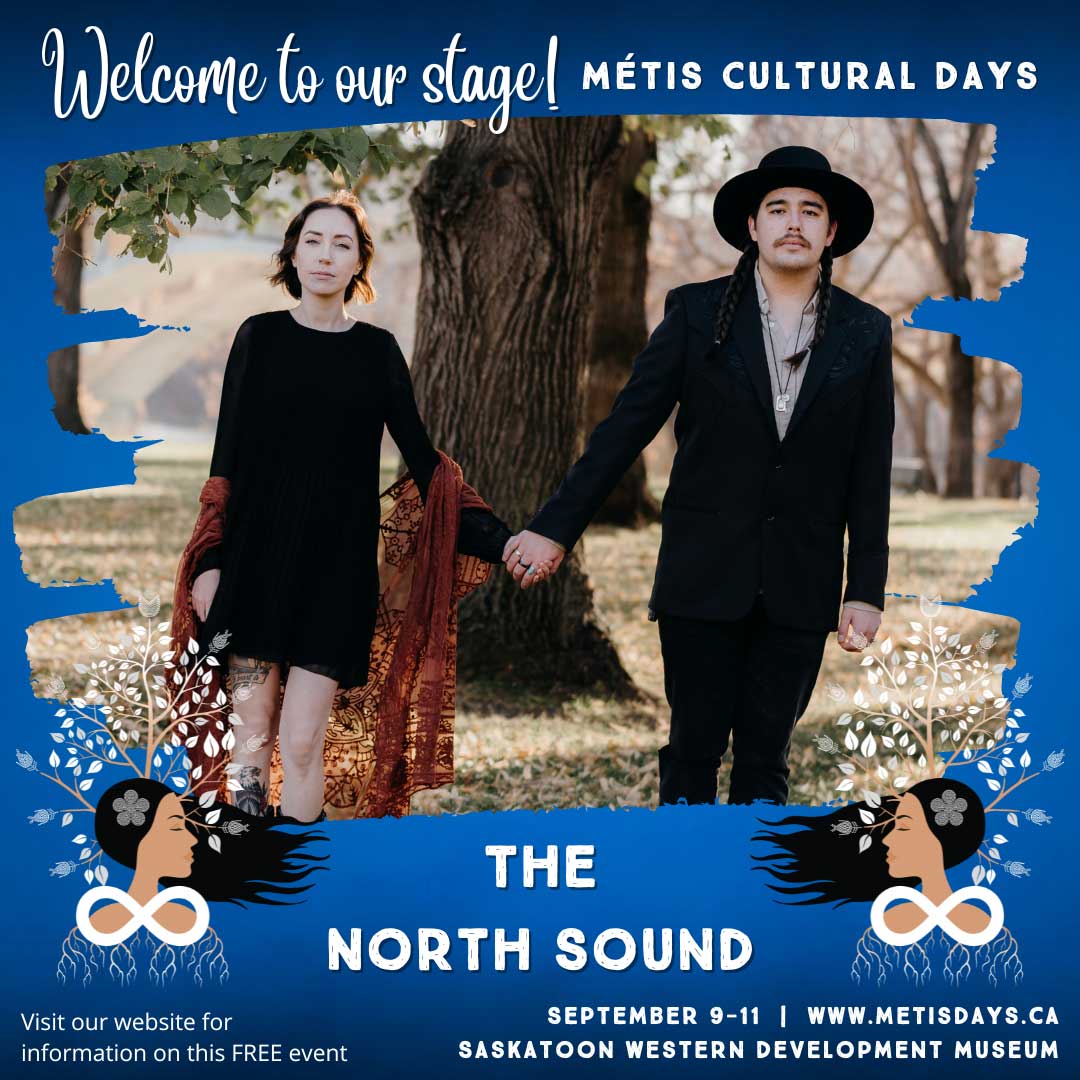 The North Sound
Based out of Saskatoon, Saskatchewan in So Called Canada, The North Sound's music is balanced between today's modern production and the era of Gram Parsons and Emmylou Harris blazing the highways. The duo was formed in 2014 by lead singer, songwriter and multi-instrumentalist Forrest Eaglespeaker with his partner Nevada Freistadt carrying the harmonies. The North Sound was created to share stories in keeping with Forrest's Blackfoot identity and traditions from Treaty 7 Territory.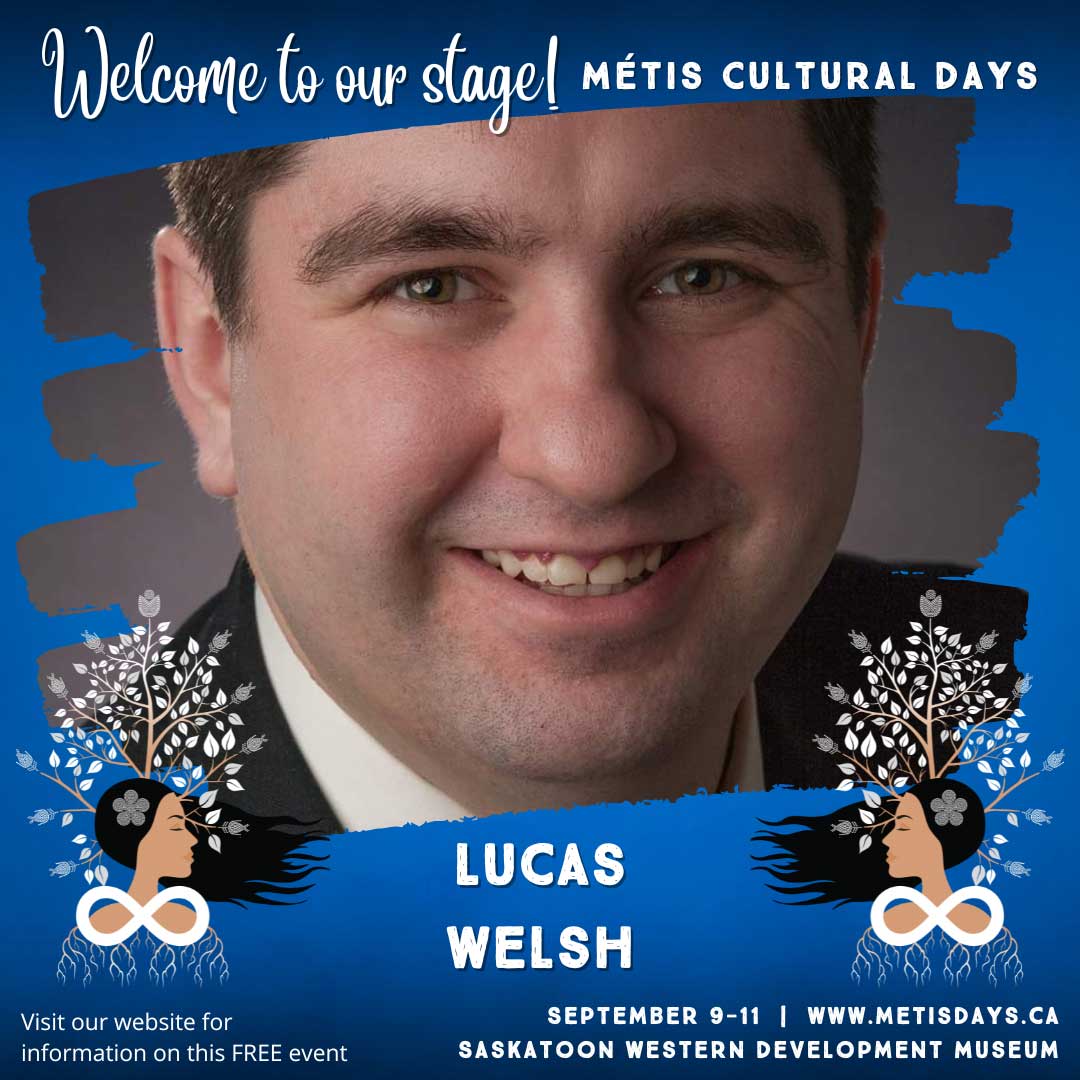 Lucas Welsh
Saskatchewan born and raised Lucas has been a name in the Canadian music scene for over 20 years. From competition and performance to recording and teaching, Lucas has been named the provincial fiddling champion, and been nominated for awards numerous times in the Sask Country Music Association. Most recently Lucas has started a violin shop in Meadow Lake SK, where he resides. Along with teaching a large batch of students there, he also administers the fiddle program in Ile a la Crosse.
Nite Life

The band was formed in 2000 to play for a Métis New Years' Eve dance with John, lead guitar and harmony, Jenny, drummer, and Genista on the fiddle joining the band later after the previous members moved away. The band performs in some bars, legions, Métis festivals, Multi-Cultural events as well as Weddings, reunions and other private events. The band members are residents of Saskatchewan and Manitoba so getting together for practice or jams is something that doesn't happen but they all seem to pick up from where they left off in the last gig. Dennis and Martin are original to the band and started entertaining in their early teens and are still going strong picking up 25 to 30 gigs per year. Nite Life Band is an Old Time Country and Country Rock band.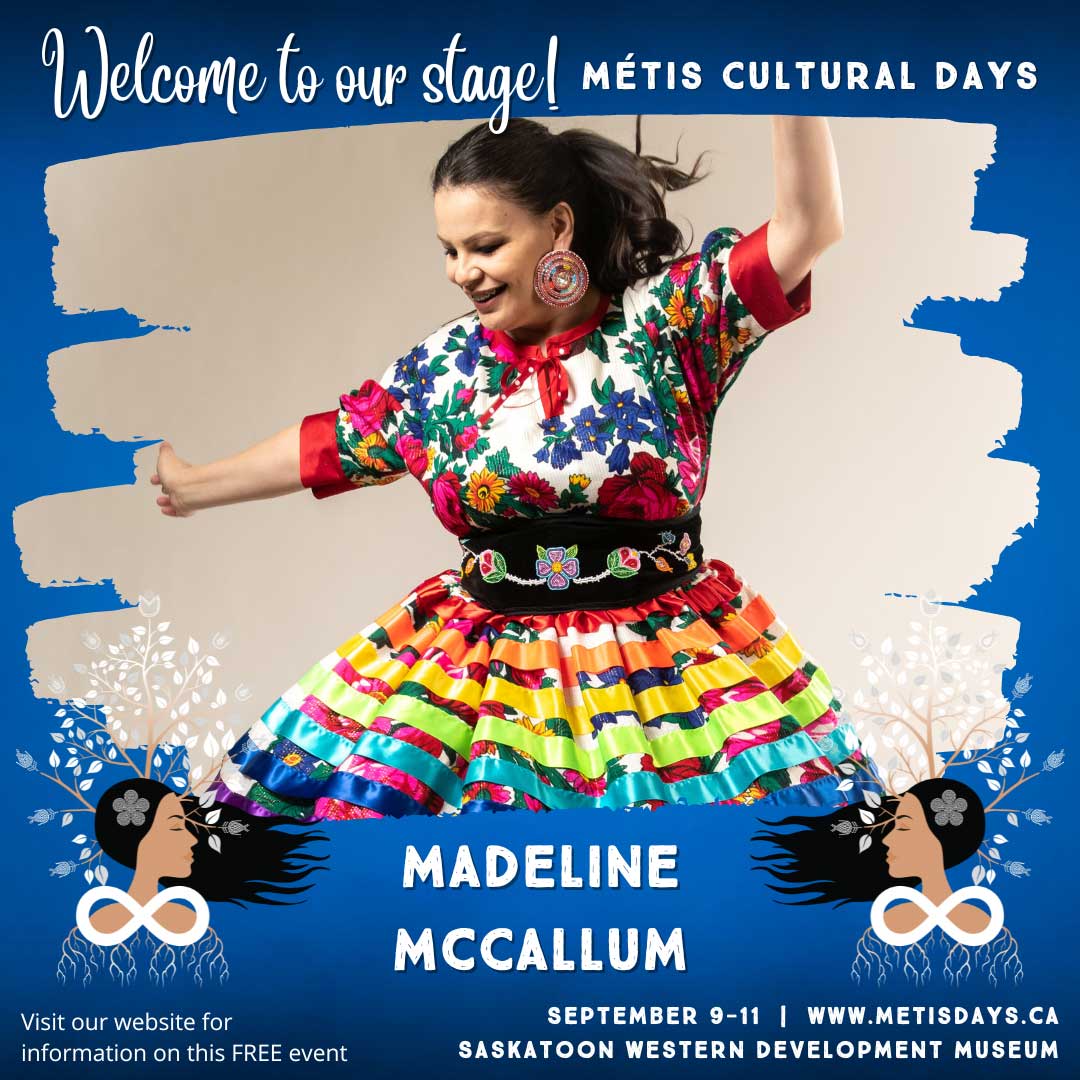 Madeline McCallum

Madeline McCallum is a dancer originally from Ile a la Crosse, Saskatchewan. Though she is well known for Métis dance, she enjoys all forms including Pow Wow, contemporary, Hip Hop, and just movement from the soul.

Madelaine shares her story of survival and how dance has been her outlet and saviour throughout her life. Her belief in sharing knowledge with her community to empower and strengthen them and her deep love of dance and firm belief in its healing powers.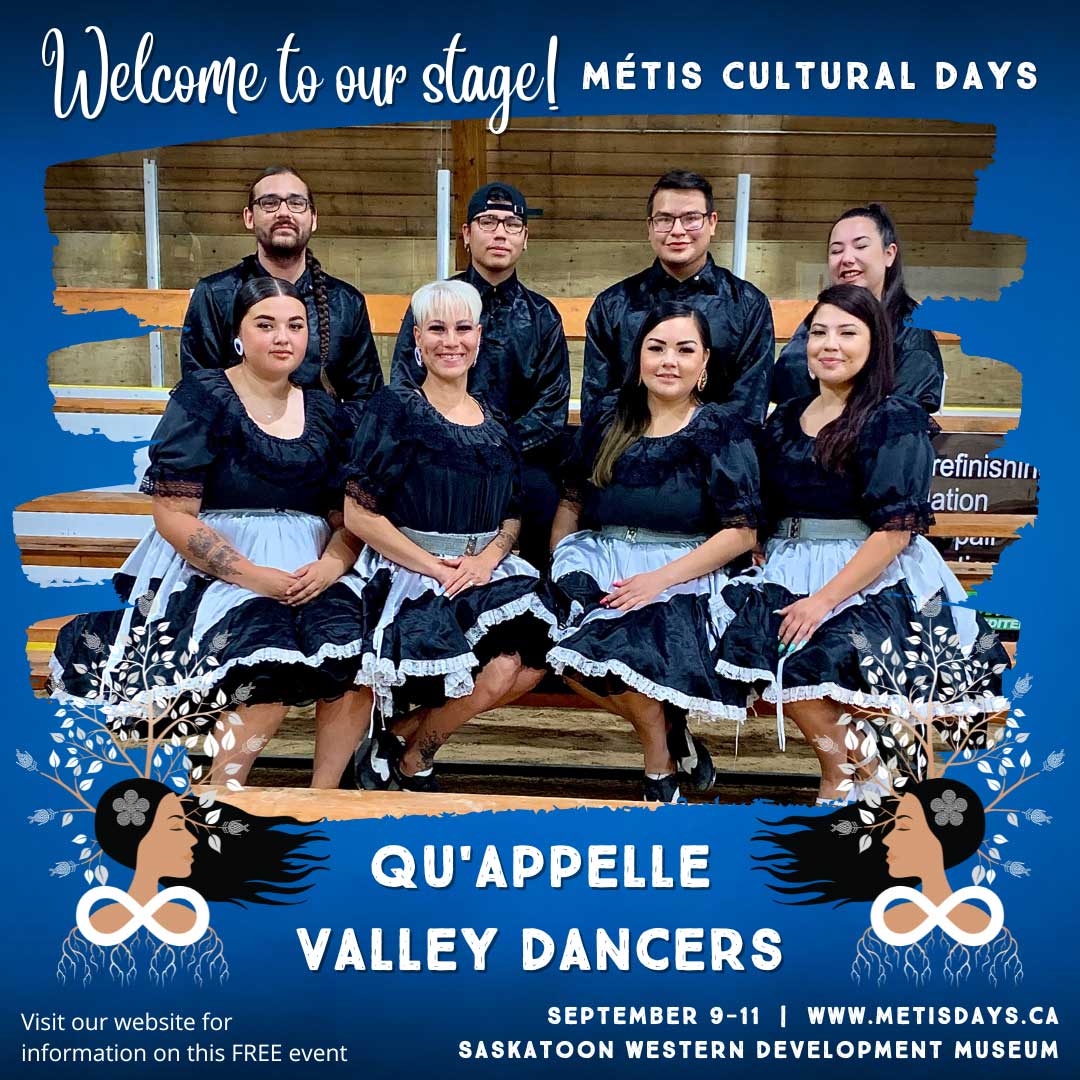 Qu'Appelle Valley Dancers

Qu'Appelle Valley Dancers is a Energetic Dance family with the dancers from many different First Nations and Métis Communities throughout Saskatchewan. They've preformed and taught workshops promoting Culture & Traditions empowering & inspiring youth. They've touched many lives & hearts through they're profound performances.

Manager, Courtney-Dawn, will not be able to make this year's event due to being in new York city where she will be sharing her talents on the runway NYC Fashion Week!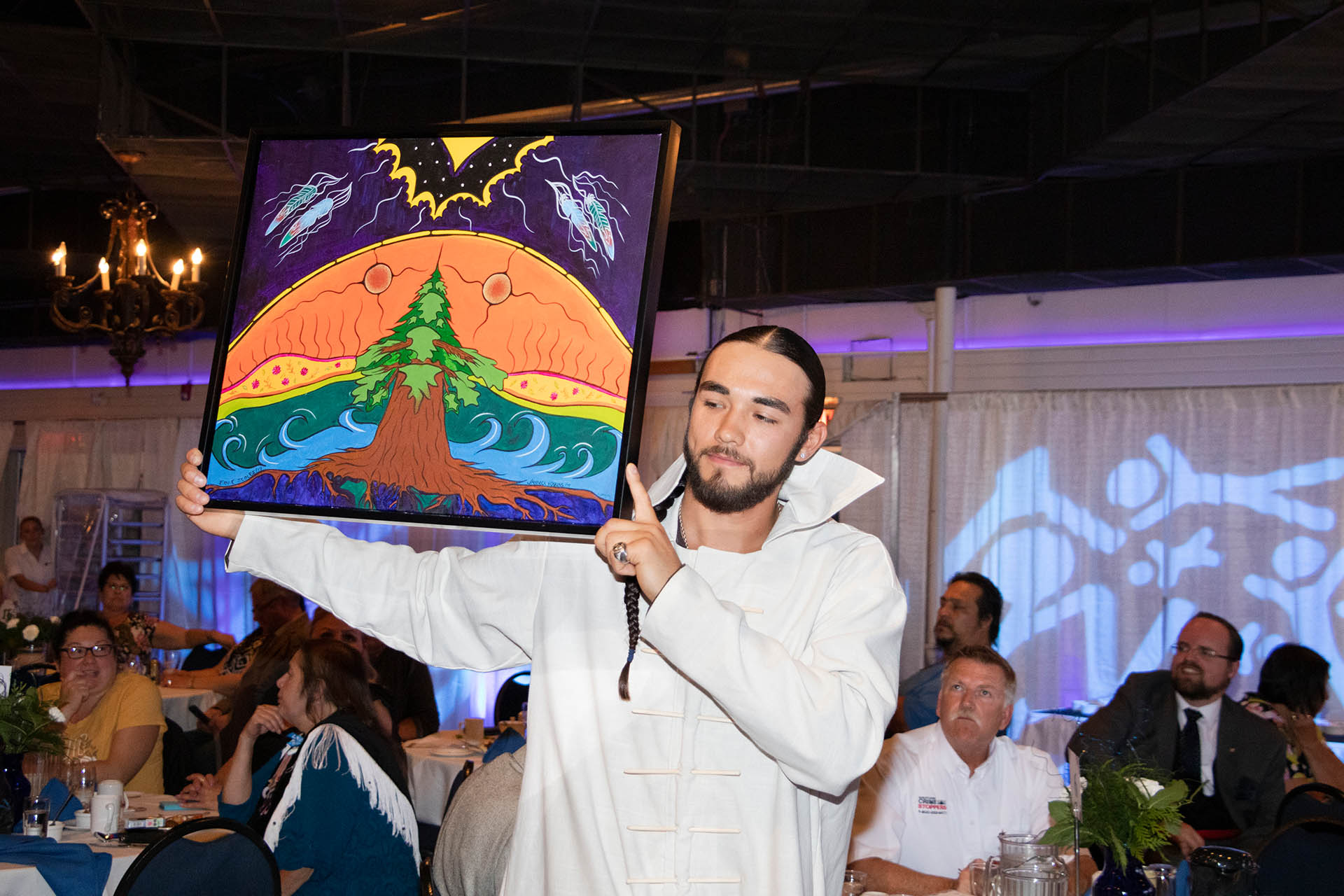 VIRTUAL ART AUCTION
Art Auction and Dinner Fundraiser

Purchase your tickets today!
Stay tuned for the list of artists and images of their artwork to be auctioned!
In the spirit of reconciliation.

The Métis Cultural Days will play host to community participation, awareness and engagement in Métis Arts, Culture and History.